Products You May Like
Adrian Gonzalez could not be more excited about the NL West rivalry existing between two of his former clubs: the Los Angeles Dodgers and the San Diego Padres.
After spending the bulk of his MLB career with the San Diego Padres (2006-10) and the Los Angeles Dodgers (2012-17), five-time All-Star Adrian Gonzalez has an interesting perspective on this newfound NL West rivalry.
While the Dodgers have dominated the NL West for years, the Padres are one the best up-and-coming teams in baseball. Los Angeles won the World Series a season ago, but nobody would be surprised if the Padres won their first in franchise history in 2021. Gonzalez recognizes this is a new era of Padres baseball but is not so sure they have closed the gap on the Dodgers just yet.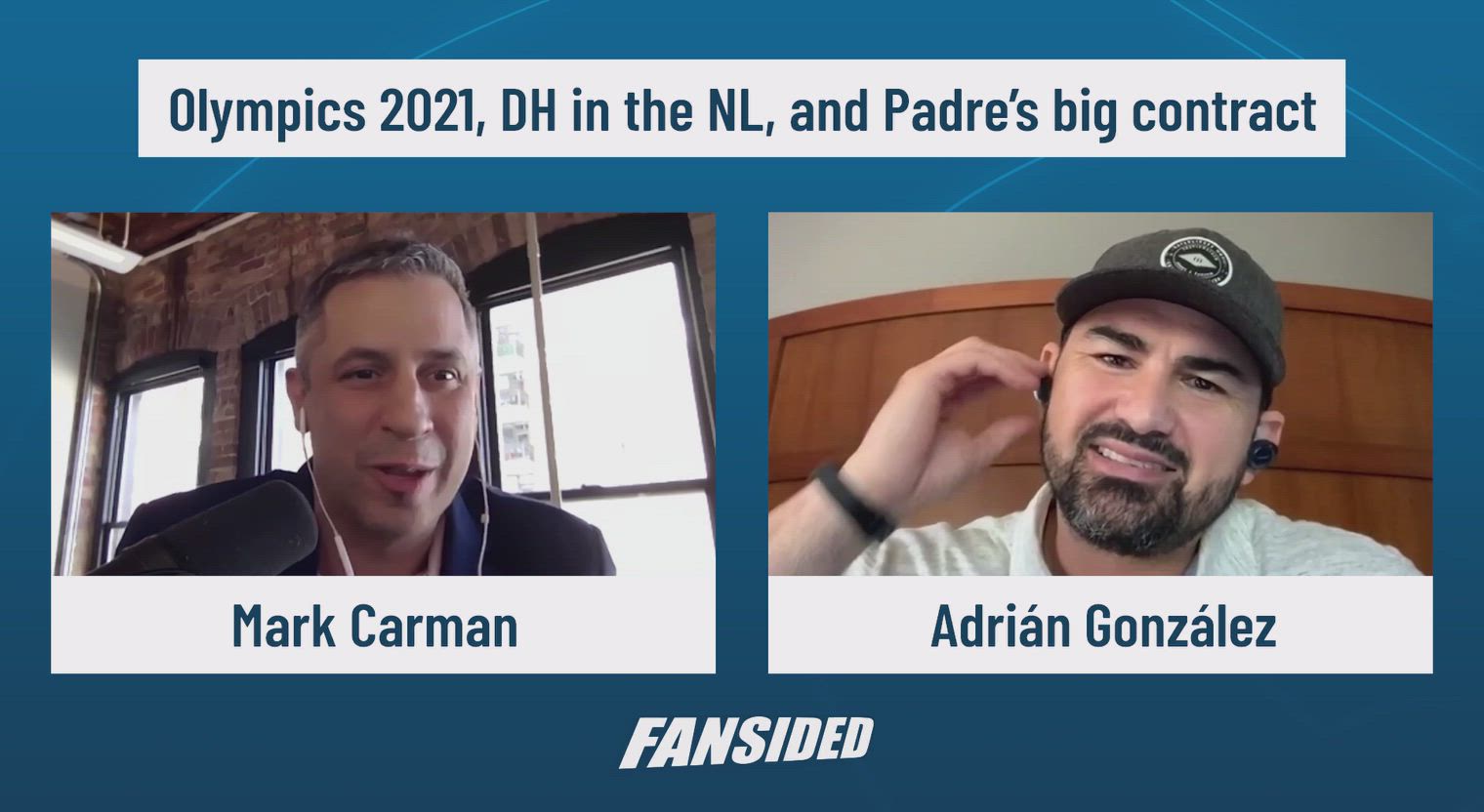 While the Padres have made great moves, they are still behind the Dodgers
"You still gotta think the most talented team is the Dodgers," said Gonzalez to FanSided's Mark Carman on behalf of LIT Method. "They have the incredible pitching staff. The Padres are doing their best to catch up. They're right behind them, that's for sure. They've done some great moves, but the Dodgers won the World Series and they dominated all the way across last year, so I would say right now, it's still the Dodgers ahead of them."
The Padres made many big moves this offseason. They traded for starting pitchers Yu Darvish and Blake Snell, as well as signing relief pitcher Mark Melancon in free agency. However, the biggest offseason move the Padres made was signing shortstop to a 14-year, $340 million contract. Gonzalez loves the move, but is shocked this is the same Padres organization he once played for.
"I loved it, I loved it," said Gonzalez on the Tatis deal. "I think if that is what he accepted and that's what he wants to do, I love it. I think it's a great deal for him. I think it's a great deal for San Diego. I think it's great all the way around, for sure.
"It's definitely not the same ownership group that I played for, and it's good. It's good to see them going out and spending money on some good players and being able to develop and do some good things for the team."
Overall, the Dodgers and Padres are expected to play in October again. One will win the NL West, likely earning the No. 1 overall seed in the National League, while the other will be the highest-seeded wild card team. Though the Dodgers are the top dogs in baseball, you cannot deny what the Padres were able to do this offseason to compete in their arms race with the Boys in Blue.
If any division ends up claiming the 2021 World Series champion, it has to be the NL West, right?
Adrian Gonzalez spoke with FanSided on behalf of LIT Method, an LA-based fitness company created by Justin and Taylor Norris specializing in high-intensity, low impact training